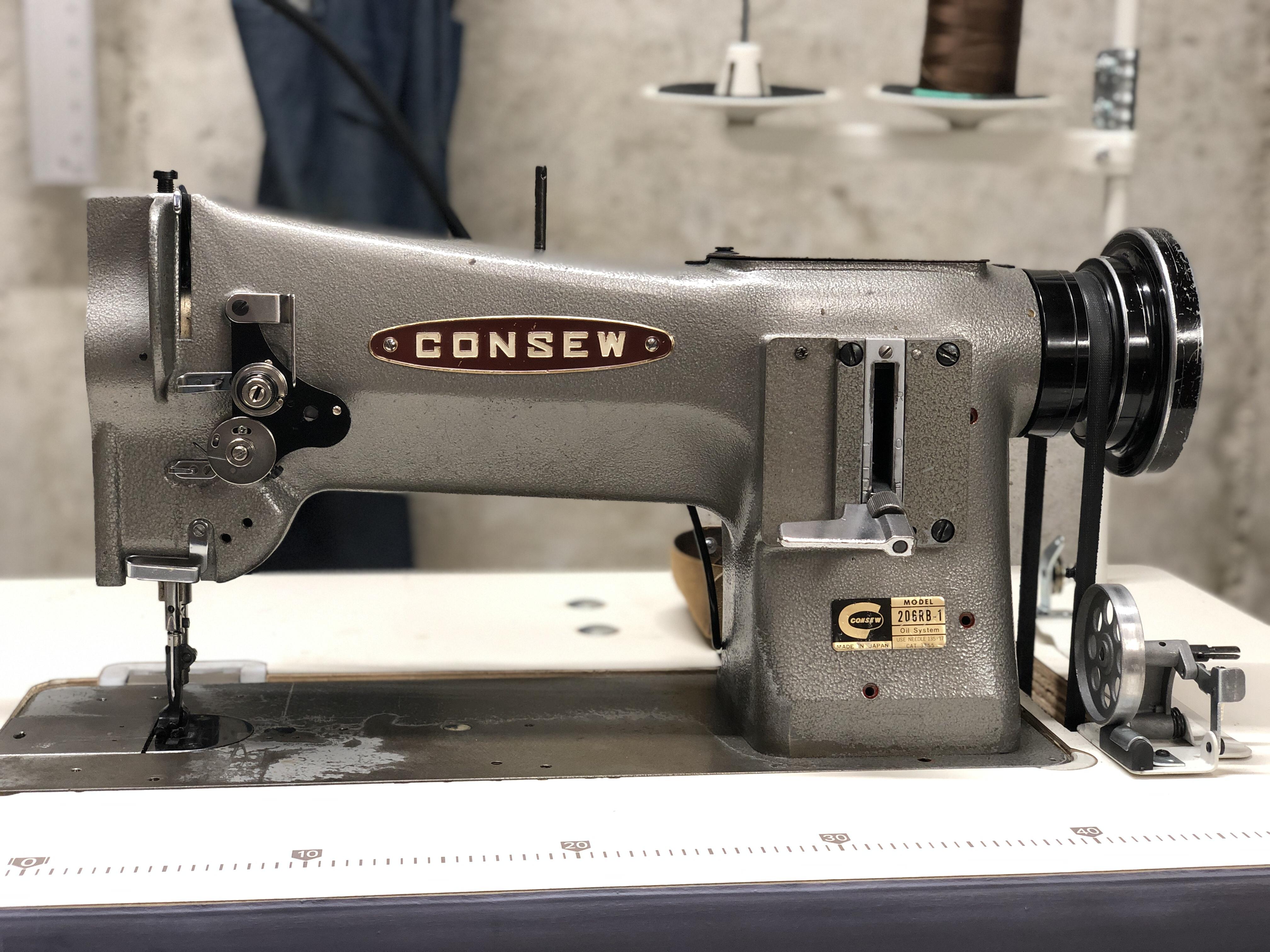 Content Count

80

Joined

Last visited
About Teslabolt
Rank

Member


Birthday

03/29/1977
Profile Information
Gender
Location
Interests
LW Info
Leatherwork Specialty
Interested in learning about

Sewing leather via machine

How did you find leatherworker.net?
Recent Profile Visitors
The recent visitors block is disabled and is not being shown to other users.
Not sure I understand what you mean about the lifting rod and main shaft. Can you be more specific and help me determine which is which?

Does anyone know if there was a design change on these? I just received my replacement (original is bent) and the new one has a larger diameter "head".

Thank you, Gregg - It appears I have the orientation correct, but I can't make out the diagram showing the measurements on that first picture. Mine did not come with a spring, not sure if that will make a difference.

On a Consew 206RB-1, I have the small lever at the bottom, not the roller like the newer models. Does anyone know where the best placement is for these? I am having a heck of a time trying to get mine to work just right. It will lift up okay, but it gets stuck and won't release. I have tried multiple areas and I really don't want to drill more holes. Any help would be appreciated.

New tension assembly installed. Problem solved. Glad to close this chapter out! When I raise the knee left lever or the hand lift leaver, the discs separate like they are supposed to and the thread releases like butter. Night and day difference. No way I could have used this machine even with the mods. The old disc assembly is complete garbage. I also think the higher quality bobbin played a big part. If you are having difficulty, perhaps get one made in Japan. It's proudly stamped on the side. Thanks all for your help!

Disregard. Got her figured out.

I need some help here. I am following Mike's video and when I loosen this screw, I can't lift the outer walking foot unless I advance the wheel a little, then it jumps up. Once I tighten the screw (at 8mm height) it does not retain this height after I let go. Additionally, how do I adjust the timing of the needle with the presser foot if the needle is penetrating too soon. Cam up or Cam down?

Good word. Lesson learned. The Japanese bobbin felt like a Cadillac compared to the other one. Not sure what's different, but it definitely is.

Needle size is spot on. Have about 4 different sizes. I did install my Japanese made bobbin and the stitching was tons better. Still had an issue with thread slipping over tension assembly, but the cheap one from amazon is in the trash.

I ordered a better one (with pointed hardened bolts) just like this. Part circled is what broke when I tightened down the bolt. Broke like pot metal. It was free so not crying too much.

I can't recall if that video was taken before or after I started to remove things in that area. *head slap* Hoping another 206 owner will hop on and give me an answer. Can't find anything on the interwebs. Any pics I do find, are not in detail.

Ha! :O) Yes for sure there is a lot of duct tape and baling wire with the old stuff. That is part of the fun if there are no other options.

It makes sense, but I am a purist and my curse is that everything should be the way the original manufacturer intended. Thus, I am replacing the foreign part. (you know what I mean) I cannot fathom not being able to use the machine with factory parts. From what I know, these machines were engineered to last a very, very long time. As soon as I get the replacement tension assembly, I will hopefully report back with good news. I may have been able to technically sew, but the thread on the bottom was so loose that I could just pull it right out in a straight line.

Yessir, the thread is more and more difficult to pull through as I tighten the discs.

Thanks for the input, RockyAusssie. I checked the pin lengths on both and they are equal to the new ones. I think I have good pressure on the feet. Not easy to lift up, moderate. I still need confirmation on whether the knee lift lever arm goes above or below the presser bar lifting bracket. Thanks!