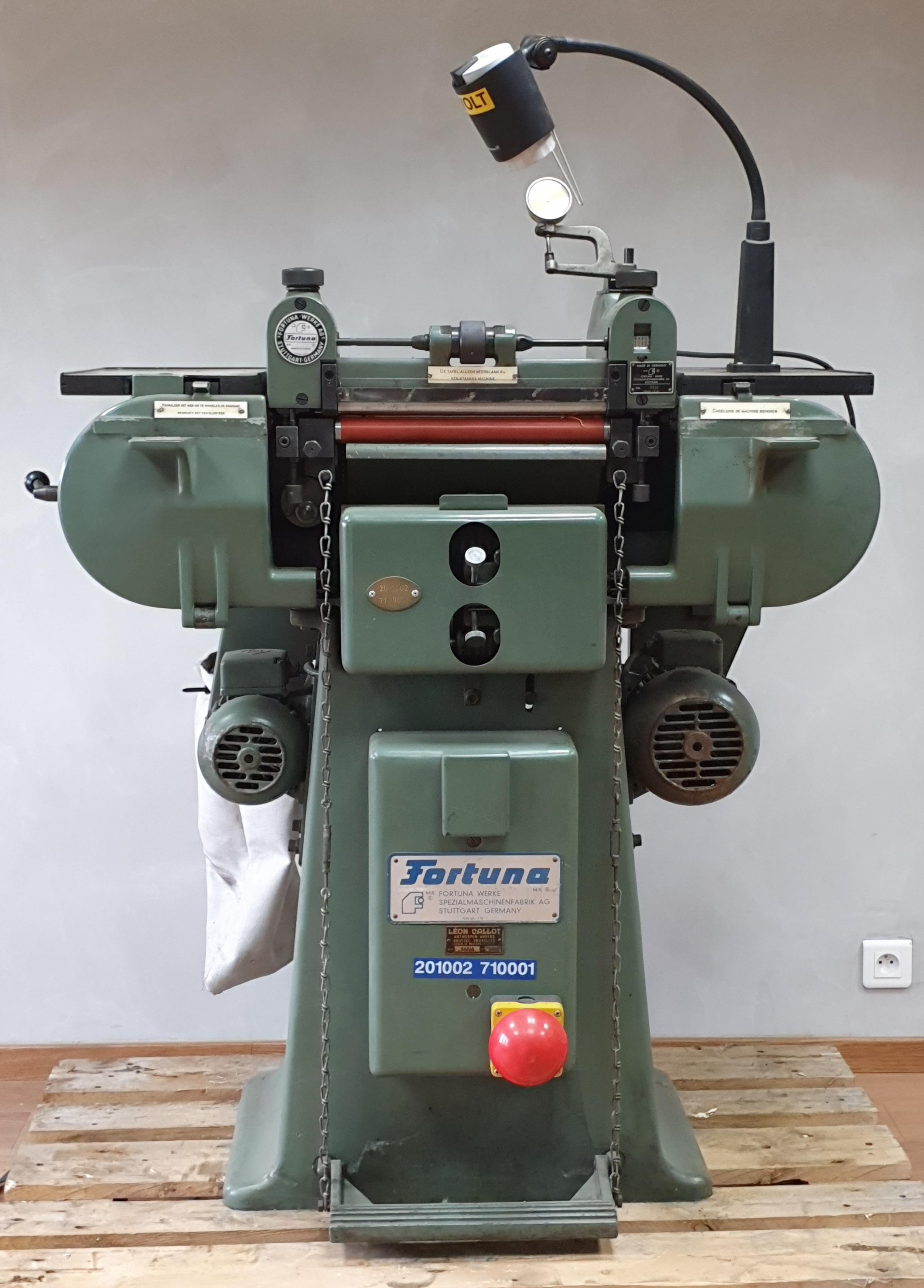 Content Count

4

Joined

Last visited
Profile Information
Gender
Location
Interests
LW Info
Leatherwork Specialty

recycled upholstery leather

Interested in learning about
How did you find leatherworker.net?
Thank you, I will check that.

Thank you Keet for your observation. How would I do deburring the band knife? Also, I really think that the problem lies within the height of the feeder roll as the pieces of leather slip rather under the knife and direct to the bin rather than being skived. Sharpening the band knife is done by the inbuilt sharpening device....I haven't seen anywhere anything about deburring the band knife. I do deburr the bell knife on my skiver after sharpening, but I do not think it is necessary on my splitter?

Hello, I have had wonderful advice from the forum members previously, Matt S. was very helpful with his suggestion on a pilot motor to electric conversion for my Fortuna UA 94 12" splitter. My Frenchy electrician who had never seen a splitter in his life managed to get it in running condition. Luckily the splitter was in prime condition, as my engineering skills are below zero. However, after a few months of splitting happiness I had a jam, and since then the machine is playing up and practically waiting my move. I think I had a bump on the band knife, as when sharpening the blade, the noise and sparkles are intermittent. Do I need a new band knife or is there a way of dressing it? Also, instead of splitting, the machine is sending uncut pieces directly to the bin, even with the thinnest setting. I think the leather is basically going under the knife! I have tried to adjust the feeder roll tension but it doesn't change the situation. I have cried over the manual, and all the nuts and bolts with their funny names make my head ache. OK, I might need check my tinder dates again, maybe there's a mechanic there, but on the other hand, I am in French countryside and we are in a lockdown so dating is off for the moment. I put my trust in you guys, hopefully you have the patience to give me some simple suggestions on what to try, and I will go through them with my Finnish machinery engineer daddy on a Whatsapp call. I really wouldn't want to ruin my machine more than I have managed already.