I've always loved the smell of leather. Perhaps it has something to do with the leather jacket my father always wore when I was a child. But the scent evokes feelings of strength and caring.
My first leather tooling project was a pair of hidden message cuffs, I have a few pics in my gallery.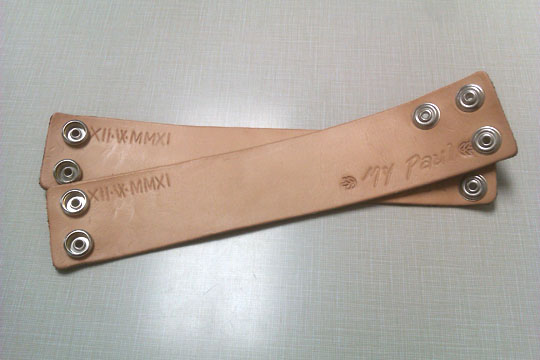 I admit to being intimidated by the leather blank! My design ended up being very simple and just a test of the materials for me, a familiarizing process.
Once completed, I had a list of things I had learned the hard way. (But that's how I like it.) • fingernails • layout • spellcheck •
Despite the multiple mistakes and corrections, I deemed them acceptable in their initial purpose - a gift.
I shipped them out May 7th and have not seen or heard of them since

And those, my friends, are my tooling tears. (Certified mail all the way next time.)